SCOPE: Keep current talents and nurture new ones.
THE CLIENT
In Belgium, Brico is part of the Maxeda DIY Group - a market leader with 345 stores across Benelux and over 7,000 employees. 20STM works both with the Maxeda Group as an entity and, more specifically, with two separate Belgian brands, Brico and BricoPlanit.
OUR WORK
We started off producing films and animations for both Maxeda and Brico. As a result to their satisfaction over the quality and freshness of our ideas, they challenged us to revive their onboarding process.
We put ourselves in the audience's shoes and turned what was dated and static into something fit for today, fun and people-oriented. We developed a coherent artistic direction for all the communication channels and ensured what we produced stretched beyond being simply "trendy", but was also "adequate".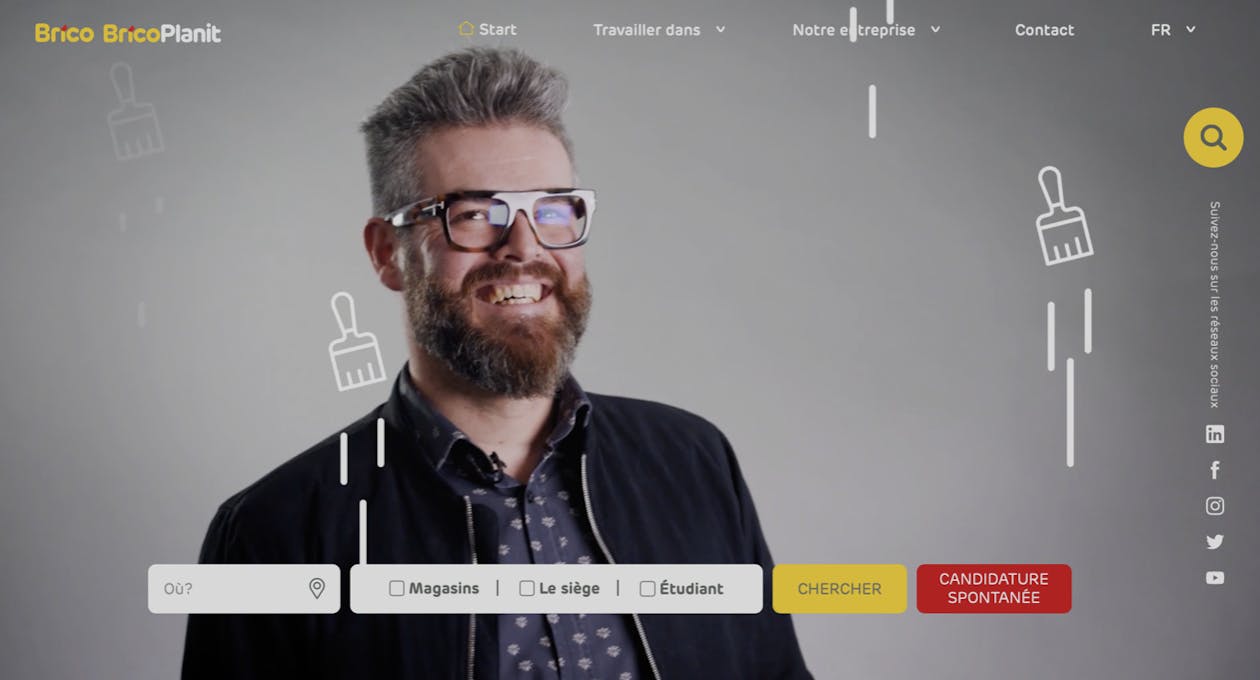 A whole digital ecosystem.
We created a dedicated onboarding platform for job applications and research, designed for both Brico and BricoPlanit and available in Dutch and French. We organized shoots in French- and Dutch-speaking stores and produced more than 500 photos, 40 films and hundreds of roll-ups, banners, posters and folders to be used as part of the onboarding material.
Currently, we are managing the Brico.Jobs Facebook page, producing more dynamic, entertaining and people-centered content, day after day.